One of the most unique and custom design
$12,900,000
331 Strawberry Park, Beaver Creek, 81620 | 07/10/2016 | Ad id: mls1-927148
Details
One of the most unique and custom designed homes in the sought after Strawberry Park neighborhood, European Chateau combined with the ultimate mountain style retreat! Meticulously constructed with beams from an old 1800's Montana Gold mine, custom antique gothic doors from the 16-19th century and authentic European finishes, fixtures and fabrics throughout, this home has a story to tell. The ski-in/ski-out, bowling alley, theater room and glass elevator make this residence truly one of a kind!
Agent Profile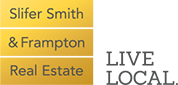 Dana Correia
Dana Correia is the Vail Valley's premier condominium and single family home expert for Beaver Creek, Bachelor Gulch, Arrowhead and Vail. Devoted to being at the forefront of the ever-changing real estate market, he delivers results for his clients by combining the benefit of his extensive market knowledge along with the highest level of personal service and professionalism.

Originally from Massachusetts, Dana has made Vail his home for the last 20 years. Working his way up the ranks at Slifer Smith and Frampton Real Estate, he has become one of the most sought-after brokers for his expertise in the luxury second home market. His skill and dedication are what make his services so exceptional and has put him on the exclusive list of the top brokers in the company for the past three years, most recently in the elite top ten.

In addition, Dana has extensive experience working with international buyers and sellers. Having traveled widely through Mexico, Central and South America, as well as many European countries, Dana considers himself a fantastic resource for international buyers as well. "My wife being from Slovakia, has put me in a wonderful circle of friends from around the world."

With a new baby girl born in July 2012, Dana understands how important the family experience is, especially when considering a vacation home.